Take advantage of our FREE pick-up and delivery service
Our delivery team can come anywhere, be it at your house, workplace and yes even if you're outside, we can come wherever you are. Simple let us know your location and we'll be there!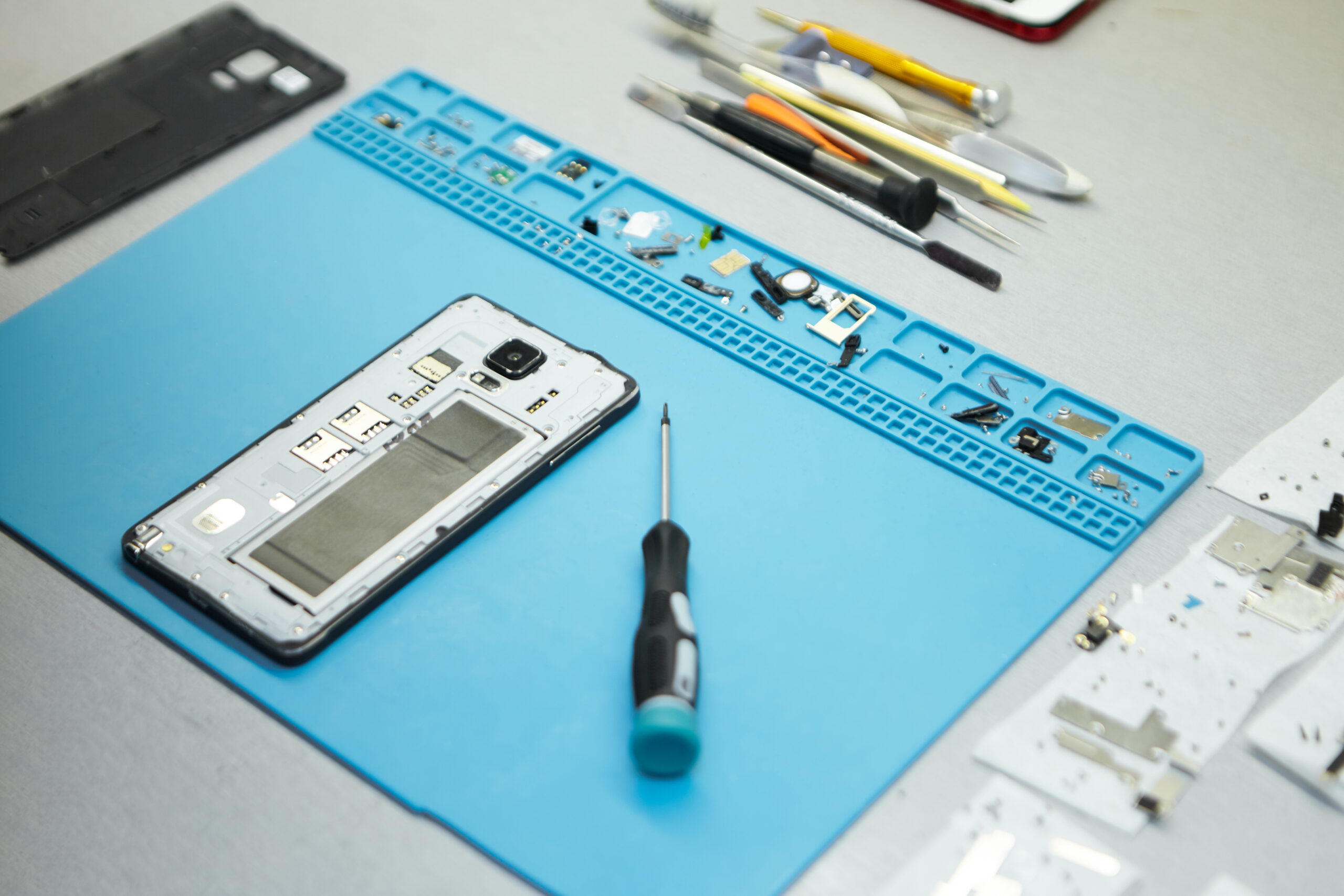 We are Quick!
Most repair jobs are completed on the same day.
We come to You
Sit back, relax and wait for us to pick up and deliver back your repaired device.

We have an exceptional customer care team, that truly cares about your values.

We provide a 90-day guarantee on all our repairs.

All our processes, services and people are dedicated to keeping your private information private and secure.
What Problems Can
We Repair?

Cracked Screen
QuickFix offers affordable and high quality screen replacement services. Most are completed within the same day.

Dead Battery
QuickFix performs fast battery replacement of superior quality.

Speaker Not Working
Whether you can't hear anything or your sound is distorted, QuickFix can fix it. You may be in need of a deep clean, speaker repair or replacement.

No Signal
Issues leading to a poor or lack of signal can include: water damage, outdated software or sim card damage. Whatever the case, we are here to fix it!

Broken Buttons
If your phone/table button is malfunctioning or broken, you can count on our technicians to fix it quickly!

Water Damage
We will perform a professional diagnostic test to determine the extent of damage. Your device will be thoroughly cleaned.
Frequently
asked questions.
If I use your services, will my Manufacturer's warranty be void?
admin
2022-05-16T17:12:40+00:00
The use of our service can void your manufacturer's warranty. Kindly check the terms and conditions of your device's warranty.  The good news is we provide our own warranty for all our repairs!
Can we fix it?
Yes we can!
We offer competitive prices and top-notch services for our customers. We repair cracked screens, broken buttons, speakers, cameras and replace batteries for all brands including Apple, Samsung, One Plus, Xiaomi, Hauwei & more.